Our Goal Is To Get you on TV!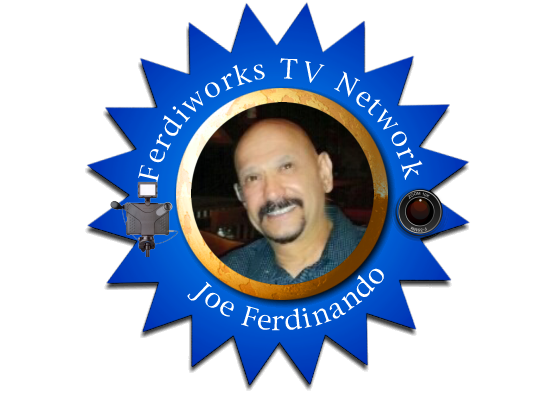 We are a Leading Roku, Amazon Fire, Apple TV Channel and Show Production company.

There is no better time to get your own TV channel and show. Until now it was to expensive and out of reach to have your own TV Show or TV Channel but now its within your reach and budget. You get Instant Authority, Prestige and Fame by having your own TV Channel and TV Show!

WE CAN HELP YOU CREATE YOUR OWN TV CHANNEL ON THE FERDIWORKS TV NETWORK. AMAZON, APPLE AND ROKU ARE THE LEADING PROVIDERS OF ON-DEMAND TV, WITH OVER 26 MILLIONS VIEWERS IN THE US ALONE. APPEARING ALONGSIDE GIANTS SUCH AS HBO. SHOWTIME, NETFLIX, ABC, CBS, FOX, HULU, DISNEY AND MORE!

Why Roku, Amazon Fire, Apple TV Channels?

We work with Individuals, Groups, Small Business and Large Companies to create their TV Channels and TV show generation and brand awareness. We create interesting, unique, high quality and fresh TV Channels and Shows. We can provide you complete video creation services for your TV Channel. Please note that we are not affiliated with or endorsed by Roku, Inc or Amazon and Amazon Fire TV or Apple and Apple TV!

The On Demand TV Networks was created to help anyone who wants that chance to get their own TV Channel or TV Show. We work within your budget to make your dream of Being on TV and having your own tv channel and show a reality!

Some people just want to do it for fun while other people want to do it for business. Some people want to build authority prestige and fame while other people want to build their brand for products or services!

While some people argue that Roku & Amazon TV is not real TV, There is one thing that is real!

Roku, Amazon Fire, Apple TV has earned there place as a Leading TV Network Providers with just over 39 Million users in the United states alone and not counting the rest of the world. Anyone who gets a channel on Roku TV can have there show available for the USA or The whole world to view and subscibe to your Channel if they like your show!

Many Shows on Roku, Amazon Fire, Apple TV have migraded to other real TV Networks after gaining world wide recognition and gaining popularity!


Many people became Stars and got instant Fame from being seen on Roku TV plus many companies have become a household name after their business was seen on Roku TV!
Roku is here to stay and growing daily!

We use innovative and latest technology to make your TV Channels and TV Show videos creative and interesting.

We have multitalented experts and highly qualified team members. We understand the needs of our clients and make them visible on Roku, Amazon Fire, Apple TV and the world wide web. We believe that a good TV Channel on Roku, Amazon Fire, Apple TV establishes trust, authenticity and value. We love challenges and serve you the best outcomes. From high quality videos, professional voice overs, video scripts, character designing to background or scene planning, we specialize in all the fields.

Raise your Profits from advertising on TV

Get real Measurable Results! Our firm specializes in getting results for companies, not just providing TV Services and videos. We are committed towards helping you use your TV Channel and videos effectively, so you can see a real increase in your business.

Our company will take the time to understand your business, and create a custom TV Channel and video that will really grab people's attention. Roku, Amazon Fire, Apple TV Channels and Videos are so much more cost effective and memorable compared to traditional types of advertising. The long term use of videos save money compared to monthly advertising cost!

Did you know that one minute of TV is worth 1.8 million words?

Clients and Consumers trust your TV Channel and videos and are far more likely to become your Fans and customer. Our video marketing services will get you started quickly in harnessing the power of TV video. We will create a customized professional motion graphic video for The Opening of your TV show that will advertise your business.

Roku TV make you stand out from the crowd and get the attention of your target audience

Enjoy the Spotlight with instant Authority, Prestige and Fame! When used correctly, can be an incredible way to convey a message to your Community, Clients, Customers and Consumers.

Roku, Amazon Fire, Apple TV Channel marketing is gaining traction at a phenomenal pace. Technology is changing rapidly. Videos are no longer for just Youtube, Vimeo, Facebook, B2C companies, B2B companies; now Many Local Businesses and many large companies are also venturing into this field. We have been working for many years in the field of video production. And Now we moved forward with Roku TV & Amazon Fire TV developing TV Channels and TV Shows that can be in almost anyones budjet!

We make TV Channels with the aim of forging long lasting relationships.

Our TV Channels and TV show videos help clients to connect and communicate with their target audience in the most effective manner. We provide you the high-quality-low-cost videos. Our videos are more than promotional tie-ins. We understand your requirements for precision. Contact us now to intensify brand and presence with help of TV and Online Web.

WHY CHOOSE US

We provide our services for small marketers, big businesses and individuals. We provide interesting, unique, high quality and fresh videos. We are here to provide you complete solution on a single platform. Eye-catching videos generate great results and we make them possible here.

We provide full crew and equipment to match all your needs if needed. Our services range from Roku TV Channel & Amazon Fire TV Channel and show developement, video creation to the post editing services. We have highly experienced and trained staff who is always there to fulfill all your needs regarding using Roku, Amazon Fire, Apple TV Channels to boost your business.

We pride ourselves in delivering timely results and maintaining good relationships with customers. Our expert help is just a click away. Contact us through this website. Please note that we are not affiliated with or endorsed by Roku, Inc or Amazon and Amazon Fire TV or Apple and Apple TV!